Trending Slogan T-Shirts That Every Girl Needs in Her Wardrobe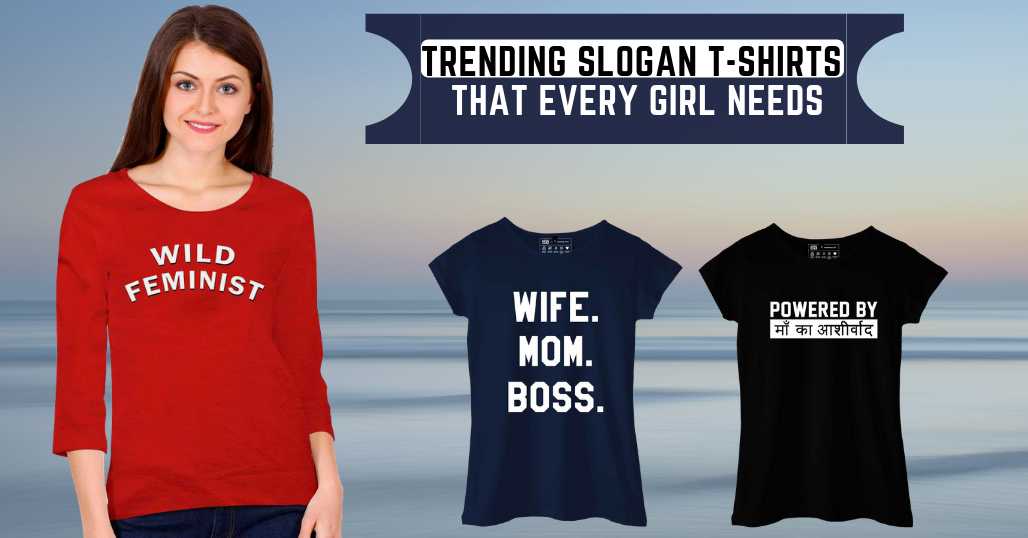 The slogan on T-shirts have been a trend in the past and will continue to be so in the future too. Slogans are a great way to put your thought across in an ultimate cool manner for women and girls alike. Women's Hindi slogan T-shirts are not only interesting but also look very attractive. Both in politics and in fashion, a slogan on T-shirts have been active celebrity choices, helping them express their dissent or to send a message across. A slogan on T-shirts is sometimes a great way to support, empower and celebrate individuality.
Times up
#TimesUp is a 2018 Hollywood movement against sexual harassment. Driven mainly by celebrities, this one followed the #MeToo movement and is aimed at ending discrimination and sexual harassment at the workplace. It encourages women to speak fearlessly about the issues they face. It was evident at the Golden Globe awards when celebrities wore black in solidarity towards women who were silenced by harassment, abuse or discrimination. Now its time for you to make a statement and join the bandwagon.
We should all be feminists
This slogan T-shirt by Dior was the most famous and talked about piece of their 2018 spring collection. It became so popular that it almost went viral. Many celebrities like Rihanna and Chiara Ferrgani have been seen wearing it. Dior followed it up with an equally impactful slogan "why have there been no great women artists?" The main purpose of these slogans is to highlight this misconception and encourage a debate on this issue.
Girl Empower
This is another hard-hitting slogan that should be a part of your wardrobe. Mainly advertised by supermodel Toni Garrn for her philanthropic efforts, it is a fresh change. As the world is opening up to women empowerment, this slogan is a must-have for every girl. It creates an awareness not just for women, but for men as well. Support the cause in your small way and follow your thoughts and wishes to never bow down to anyone.
Love your mother
Powerful words told in a very subtle way. As you grow up, you tend to take your mother for granted. You tend to neglect her and her words. But remember, as you are growing up, your mother is growing old. She raised you to be a fine individual. It's time you give her the respect and affection she's due. This slogan on our women's printed T-shirt highlights this message.
While these are only a handful listed slogans. Our store has so many more impactful slogan tee options that may be just right for you. To know more about women's printed T-shirts online India or to buy one that may call out to you, Visit our website. Wear a slogan with pride. It shows the world who you are. Become part of the powerful female voices.