5 Latest Design Trends of T-Shirts For 2019
Posted by Aayush Kejriwal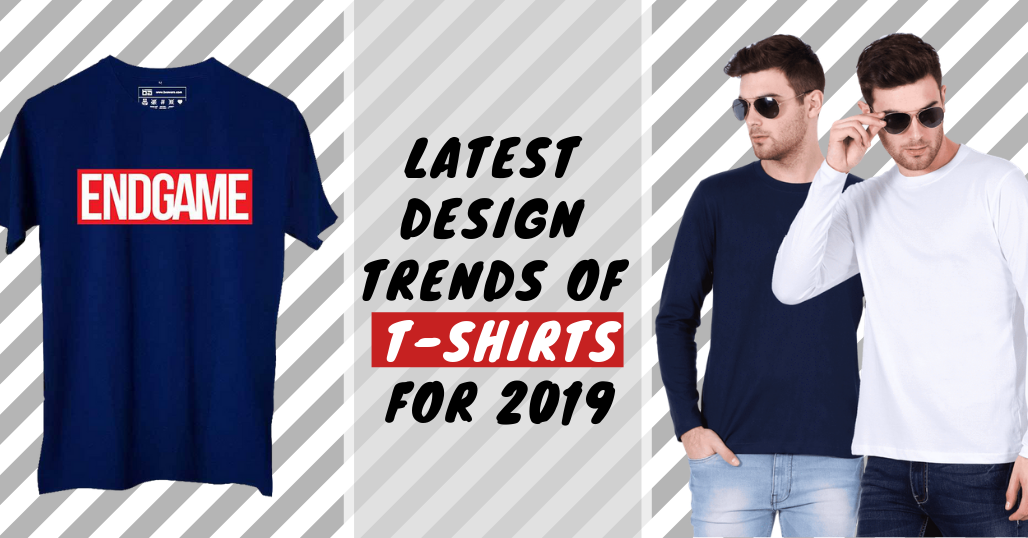 Every new season brings in new designs and new designs result in new trends. What is a better trendsetter than an absolutely fresh design on a T-shirt? Designing a T-shirt is a work of art. And T-shirts are the best way to express your creativity. They are an expression of your moods and feelings. In 2019, several new designs are really grabbing the fashion industry's attention. Let's ponder on some trends that are making waves in 2019.
Typographic tees
As the wise say, a few words can sometimes summarise an entire essay. In this era of simplicity, typographic tees are hot trendsetters. People love to wear tees that represent something and such tees effortlessly speak volumes. The typography can be clever, could be for a cause, be a relatable mantra, etc. These T-shirts look smart on both men and women and is perfect for all age groups. Graphic tees women's are picking up rage and should definitely be a part of every wardrobe.
Avengers: End Game T-shirts
The Avengers have arrived once again. With the movie only days away from release, the frenzy surrounding the 'Avengers: Endgame' design T-shirts is sky high. Masses love to wear their superheroes up their sleeve and this makes the Avengers T-shirts hot trendsetters. Don't miss out on the opportunity this season as there is a massive collection of your favourite superheroes. These graphic tees are available in various colour options as well. So revel in the frenzy and grab a great Avengers: End Game graphic tee for yourself.
Combo Different Colour
There was a time when solid and basic tees were the last option; a forgotten trend. This season plain coloured T-shirts are making a blockbuster come back. These T-shirts are currently the talk of the town. Almost everywhere you look, combo plain T-shirts are trending as they can be easily matched with almost all kinds of bottom wear. You can now buy a combo of different coloured T-shirts online. So, grab your super saver combo and welcome this summer in style.
Bright Colour Tees
Bright colours are always a popular choice. However, bright colours are coming back as a really strong trend this year. Bright colours symbolise the fresh energy of the youth, hence, are very popular among the younger guys. Bright colours that are slowly gaining popularity are royal blue, gold, green and yellow. They make your collection stand out from the rest. The best part is, bright coloured tees are naturally attractive and are great for a person who loves a little attention.
Mother nature
This is one design trend that will definitely dominate 2019. While we are aware of the dangers of global warming and climate change, wearing tees that speak for Mama Nature's preservation does make a difference. Men's Hindi slogan T-shirts and some fantastic English slogan tees too are a fantastic way to put across your thoughts on mother nature. The T-shirts that display plant specimen, plant textures, colourful botany and abstract textures are great trendsetters this year.
Visit our website to find the latest design T-shirts and the best women's slogan T-shirts online India