Some Best Shows To Watch On Netflix This July 2020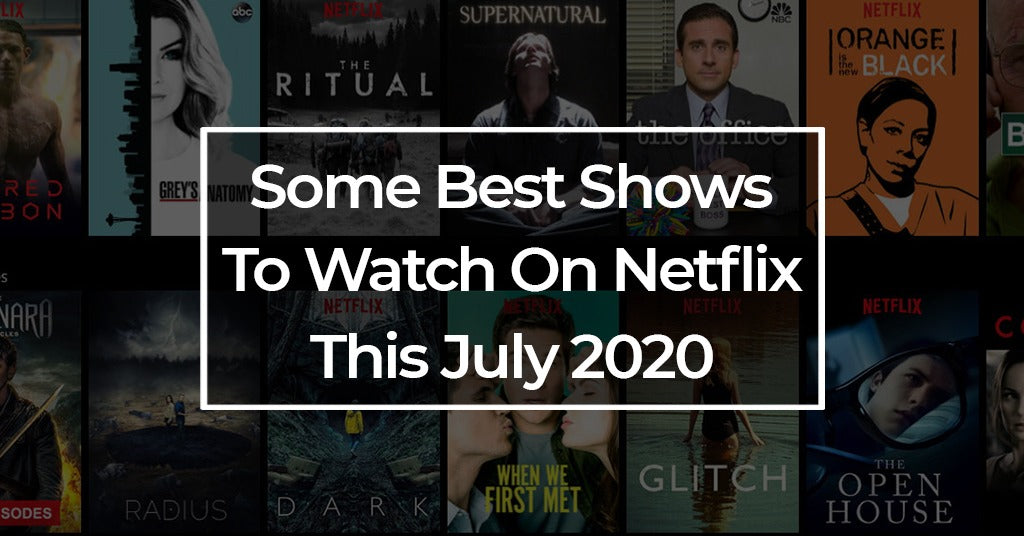 As everyone knows  social distancing has become a very important part of our lives and everyone is confined to stay at their homes. Its been more than 3 months we are under lockdown situation and now we are pretty much bored from everything that we used to do spend our time. Well resting on your couch and watching netflix is one of the favourite ways to pass your time and keep yourself entertained but we are already done with all our favourite shows and movies and we don't know what else do we do now.
Online Video streaming platforms like Netflix and Others are gaining viewers in this situation as other entertainment options cannot be accessed right now. Keeping this in mind we have curated a list of some shows which you can watch and re watch to spend your time and keep yourself safe from getting bored. It will definitely help you to stay within your home and contribute a bit to flatten the curve.
Here are some of the shows which you might consider watching :
1.The Baby Sitters Club
Whether you grew up with The Baby-Sitters Club or not, there is plenty to love in Netflix's new series adaptations, which is easily one of the best new TV debuts of the year. Sure, Netflix (and the almighty Algorithm) knows their demos — Alicia Silverstone playing a role of mother is a particularly smart play towards 90s born kids . The Baby-Sitters Club is just a beautifully made investigation into the life of teenage girls from all stages of life. And it's wonderful. Inspired by the beloved children's book series by GLOW and Supergirl writer Rachel Shukert, the series reimagines the familiar characters with a modern update that somehow feels timeless.
2.Warrior Nun
Netflix titled Warrior Nun, which tangles up celestial mythology with an ass-kicking "chosen one" adventure. The series centers on a secret society of who have to transform the unlikely savior of the human race into god's greatest soldier. That happens to be a teenage girl who really wants nothing to do with any of it, It's a much watch  and it's certainly plenty of fun along the way.
3.Cursed
Cursed has a distinct tone all its own, owed to that dark and fantastical Frank Miller influence and an approach to the lore. 13 Reasons Why breakout Katherine Langford stars as Nimue, aka the Lady of the Lake, but the story takes us back before she became a figure of legend, introducing us to the powerful teenage Fae who's destined for a fate she can't fully comprehend. With the church leading a vicious war against her people, Nimue has to find a way to channel her power and lead her people to salvation.
4.Norsemen
 A delightful, strange series that strikes a razor wire balance between silly comedy and pitch-black dark humor (the series was inspired by What We Do in the Shadows, if that gives you a sense of the vibe,) Norsemen riffs on the epic fantasy drama of series like Vikings and Game of Thrones, poking fun at the self-serious approach to over-the-top drama.
5.The Umbrella Academy
The Umbrella Academy returns from a rather explosive Season 1 finale for a second season that finds the family sent back in time to the 1960s. There's just one problem, they brought the apocalypse with them. The (extremely good) Season 2 trailer teased a bit of a soft reboot for the characters — Klaus has started a cult, Allison has a new beau, Diego has a newfound interest too, Vanya remains as enigmatic as ever, Luther is putting all that muscle to work, somehow the JFK assassination factors in, and Five is zipping around trying to stop it from all going apocalyptically wrong again.
6.The Last Dance
The Last Dance is a spectacular portrait of a genuine sports legend, following him from his brief college career, the Olympics, his early transition into pro ball, how he revived the Bulls, and the incredible journey he started with his team to six championships. Featuring previously unseen footage from the 97-98 season and detailed  interviews with Jordan, his teammates, Phil Jackson, and many others
7.Stateless
Depicted through a mastery of intersecting characters and timelines, the series follows immigrants from all around the world attempting to escape to a better life, from a family fleeing the Taliban to a much less expected case, Yvonne Strahovski's Sofie, a woman struggling with mental health issues and attempting to escape her oppressive family and an even more oppressive cult who winds up trapped in a detention center. Stateless is a must binge watch of the month expressing the feeling of those detained at the center and the employees trying to do good in a cruel system.
So that's It. Hope You Enjoyed. Have A Great Time Stay Home Stay Safe & Stay Healthy !