Cute Valentine's Day Date Ideas this 2020
Posted by Sourodeep Sinha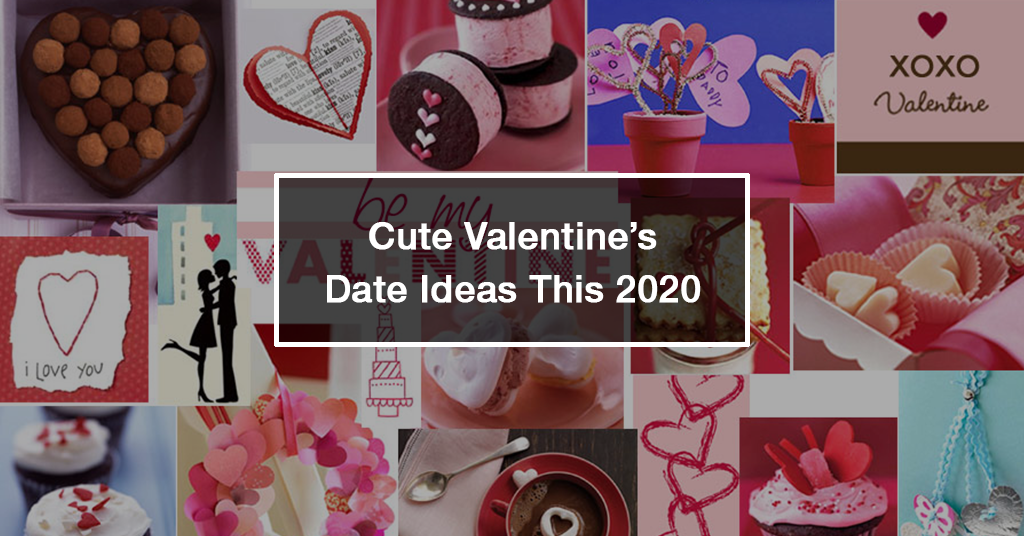 As Valentines day is just 2 days away, we hope that the Cupid has pierced you with unlimited arrows of love and connectivity this entire week ! 
Just in case, if there has been a bit of misunderstanding for anything subtle, it's high time, you go through this blog, and make your partner feel better throughout this 2020, with some unique romantic date ideas, that you can try out not just for 14th February ;) 
Yeah, you heard it right, today I will guide you with some activities that are pocket friendly yet exciting! 
Let's just not beat the bush anymore, and give a kick start with some effective  engaging couple goal ideas this season! 
1) Take a hike : 
Even if it's cold where you live, taking a scenic hike is a great way to unplug and unwind this Valentine's Day. Maybe there's a favorite hiking spot where you live, or in case you are residing at a city of hustle bustle, the best way to go for something cold, is booking for an artificial snow park, where you and your partner in crime can engage in the madness of creating snowballs and throwing at each other ;) 
2) Visit an arcade : 
You know we all are children deep inside, no matter what age it is ! So both of you can Find your inner child and spend the night playing some of the famous or latest arcade games together, oh wait how could I forget adding magnetic tennis aside? Yeah you can keep that as well, with some junky continental dinners! 
3) A themed restaurant in bucketlist : 
Most of us are foodies and we cannot say no to food ! Now subconsciously both of you must have been planning for a dinner date at a themed restaurant ! Yes, so this can be an ultimate bucket list to try out this Valentines day with your favorite foodie on the opposite chair. So what are you waiting for ? Checkout some of the top table booking restaurants right from now, or else, you might have to wait outside,for table clearance and indulge onto impatient embarrassing faces! 
4) Bake something delicious : 
We understand the pain when both of you have so much eternal connectivity, yet you are located at a distance, and have a plan to celebrate valentines day being together ! In that case, it's always commendable, to invite him or her to your place,have a great cuddly time together, turn on the baking timer, along with that melody of SULA or US SAUVIGNON BLANC ! Baking is a great way to spend more time with your significant other while having a blast in the kitchen. 
5) Go For A Drive : 
Note : ( This activity only works at a non trafficked area :P ) Destination Unknown ? Don't worry, plan yourself up for an unknown long ride, out of that daily city commotion. All you need for this fun Valentine's Day activity is a sense of adventure and a bike or a car! You'll both get out of your comfort zones while you explore new terrain. There's no telling what you might stumble across.
6) Craft Something Together : 
Whether you take a painting class or just make some DIY Valentine's Day crafts at home, it will be special to make an actual item and memories to last a lifetime. You can also build up indoor camping together, to get that outdoor feeling! Lights out, romantic tune on the volume, along with some beautiful nightlight -ed crafts ! 
Oh also, don't forget to surprise your loved ones with some sticky notes pasted. Make it a bit romantic on this day, with as much manual greetings possible, your partner will love it the most, honestly ;) ! 
7) Have A Romantic Movie Marathon : 

Grab the popcorn and settle in on the couch for an evening filled with your favorite rom-coms. All you need is a netflix account and a widescreen tv with home theatre installed, oh yes do plan as to what movies you both want to enjoy before hand, so as to avoid collisions while selecting ;)
8) Plan for a karaoke night : 
Hey both of you are singers eh ? Hope you have already booked your favorite karaoke bar, because, you know, there is no better or beautiful option than heart- ing out your passion with your soul mate ! Similarly, both of you are dancers, then it's advisable to book a dance performance activity for the 14th ( be it ball/zumba/ night party ) at premier places and grab couple passes before there is a surcharge! If you are onto peaceful concerts, do check your local event listings and hope you book it away, if still not done!  
9) Exchange heartfelt gifts : 
No, February 14 doesn't have to be all about presents, but it is nice to give—and receive—a little token of affection. Consider purchasing an item your loved one has always wanted, DIYing something special, or even just gifting a DIY Valentine's Day card. You know, we at Be Awara, are thriving very hard to deliver our Exclusive Couple T-shirts Right before 14th. Considering not just 14th, our t-shirts are not just valentine friendly ! Come on :D ! 
10) Dating since years eh ? Recreate Them ! 
Heartiest greetings to all those benign couples who have been celebrating their Togetherness these many years! It's been a journey of promise, care, silly fights and much more! It's time to recreate the D-day. Maybe it's the drive-in where you first kissed or the romantic restaurant where you celebrated becoming homeowners—pick a place that's special to your history as a couple and go back. You can read aloud those cute love letters from your collection or rewrite them entire day, creating history!
Don't ever worry about the outfits, cause we are here to back you up with our romantic bestselling cute set of couple t-shirts for an year long togetherness celebration! 
Why not have a closer look onto our pristine bestselling brand new couple t-shirts ? You have a DIY customization option too! 
Visit : https://www.beawara.com/collections/couple-tees 
Until Next time, See you in our upcoming Season! Till Then Happy Valentine's Day in Advance! Take Care ! Signing Off !