Popular Indian Street Foods in Kolkata
Posted by Sourodeep Sinha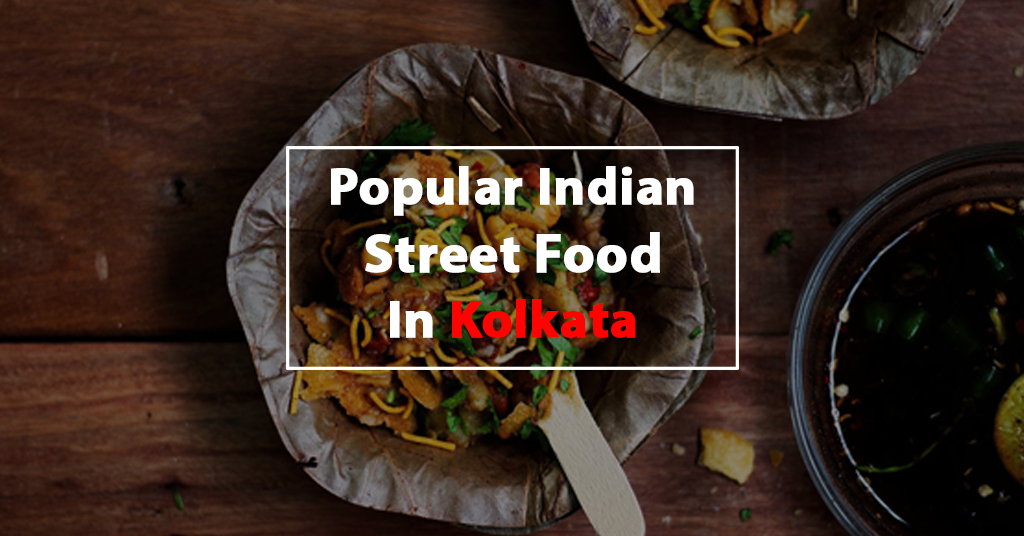 Street foods or most commonly referred as junk foods by typical parents and doctors has always been a call of seduction because of its unique taste and obviously, that never ending crave for fried oily food. Sub consciously we are aware of its consequences, but we believe on the proverb, Live life king size :)
Let's not beat the bush, and start talking a little more about some of the must try street foods, available only at the city of joy, none other than Kolkata.
1) Bengali Fish Thali (Ilish Maach Bhaat) 
You be a vegetarian or a non vegetarian, wherever you go, be it on a tour, or at a friend's place, seeking for a thali is the most common and relevant item that will strike your mind. However, different thalis have their own set of specializations, and if you are non vegetarian, then you can't miss a hilsa fish thaali. Keeping the usual stuffs in common, like the rice, sabji or palya, daal, the fish gravy makes it different from the others. Some common fish varieties include, rohu, katla kalia( a  mouth watering gravy ) and the top is the hilsa usually available during rainy season. Hilsa gravy, is bound to make you lick those fingertips because of the mustard based gravy along with chillies and rice.    
2) Kathi Rolls
The kathi roll is said to have started its life in the Nizam Restaurant in Kolkata, a popular eatery founded in 1932. 
Traditionally, a kathi roll is a kathi kebab wrapped in a layered paratha bread. Paratha is dough that is kneaded into a rope, then coiled into a round patty. It is then flattened with a rolling pin and partially fried in oil on a pan(griddle). These semi-cooked parathas are then kept aside until needed, at which time they're put back on the tawa and cooked through.
Today, the kati roll comes in a large number of varieties. Innovations tend to be in two areas—the fillings and the wrap. Common variants on the filling are egg, potato, mixed vegetables (for vegetarians ;) ) and curried chicken or mutton. Overall, a kati roll can easily work as a quick evening snack with an average of 1 to 2 hours of hunger kill. 
3) Poori Sabzi 
You might have this as a question mark, as though why poori sabzi is included here. Well, no such promotion as such, then again, luchi with shada alu (luchi and potato in mild white gravy with jeera) is considered with one of the yummiest breakfast especially when you are at Kolkata. 
For a traditional Bengali breakfast, there's no better place to go than the Tewari Brothers, situated at Bara Bazaar area.They have got Serving perhaps the city's most famous cholar dal(aromatic lentil dish flavoured with spices) and white flour puri (also called kachori at times), this modest haunt is almost always packed with customers – a testimony to their quality food.
4) Kolkata Special Chicken Biriyani
Although biryani first developed as a mughal cuisine exclusively in Muslim centers of Delhi, Lucknow( Awadhi style ) and then it kept on evolving in the term of Kolkata biriyani. Those days, when meat was not affordable and available to have, it became a habit of keeping an Aloo(potato) within the rice.
That's how after centuries of evolution, Kolkata biriyani got its uniqueness with a half sized Boiled potato along with a big size chicken, and a boiled egg, in addition to khuska rice. So overall, whenever you are going to have a kolkata biriyani, make sure, you grab that potato for yourself. Again, coming to the taste buds, and favorite delicacies, you have got plenty of biryanis across India to select from. However, a bengali special dish, is always a must try.
5) Chop and puffed Rice (Muri chop) 
What exactly is chop ? Sounds like you are willing to chop someone, lol no, jokes apart, it's more like a fried delicious cutlet, that comes in a small potato like structure usually served with tomato sauce and little of salad. So, chop usually can be called in different names across India, as it's a typical Indian dish that has been evolving since decades. Some call it alu bonda, some call it bajji, in eastern regions its called as chop. Usually, due to excess of oil leakage, it is advised to have chop along with puffed rice, so as to avoid that fried oil from going in. 

Coming to the varieties, bengali chop has got diversified varieties like potato, vegetable, mocha (not cafe mocha, its a vegetable), and for non vegetarians, it goes like, chicken, mutton, egg devil (devin) with a piece of half boiled egg inside.It's considered one of the cheapest, evening snack of all times, and you get to have em in almost every half a kilometre. All might not be good, like the oil quality, so always prefer to have from a reputed fries place, like you get to see, lot of locals having it. 
There are several other things to write, but, let's discuss more later in some other post.
Meanwhile, you can also have a look on some of our exclusive food and hunger related accessories and apparels. Do visit our website to find some of our best designer and customizable products to suite that ravenous foodie mood swings.

https://www.beawara.com/collections/food