Top 5 Web Series To Watch On Netflix
Posted by Sourodeep Sinha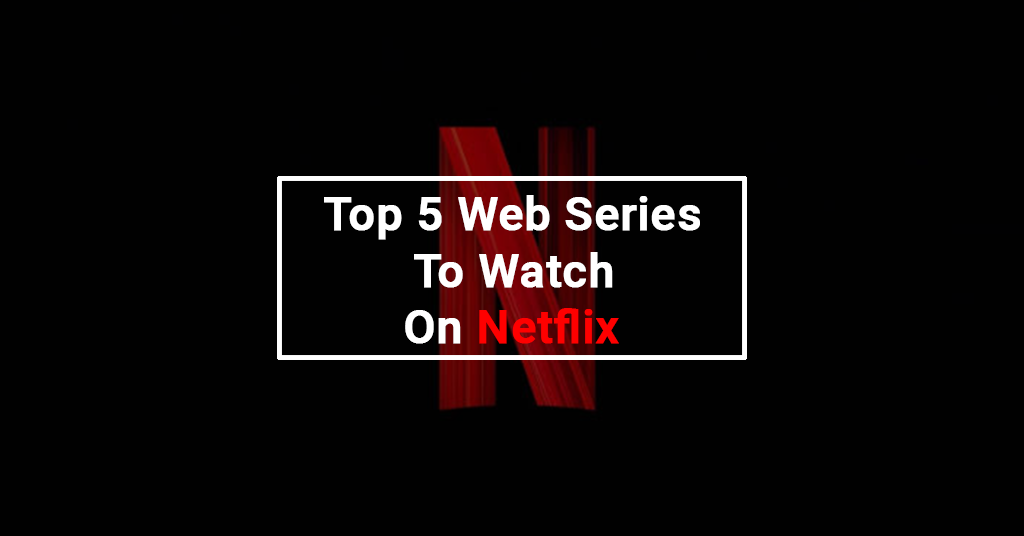 Gone are those days, when you had to wait for movie releases,or watch movies online! Here goes the list of top 5 most watched web series exclusively on Netflix, that are breathtaking, and obviously you might have to pull the chair for a healthy debate with your buddies ;)
So, let's not waste any more second and jump onto the main content! 
1. Stranger Things
It's rare to cherish a show so lovingly dedicated to the 80s. Often TV shows, movies and books lean on nostalgia without weaving them into the narrative in any meaningful way. That's far from the case in Stranger Things. The Duffer Brothers' sci-fi/thriller/horror isn't just a love letter, it stands alone as one of the greatest television shows today, thanks to its talented and diverse cast and its gripping season arc.
When a young nerd Will Byers vanishes from a quiet, rural town, his family, friends and community band together to bring him back from a mysterious and terrifying world. Each character has a hand to play in finding Will, but they're individual journeys are just as important and entertaining to watch.
2. Dark
Although it drew a lot of comparisons to Stranger Things (due to the small-town setting and teenage protagonists), the Netflix original is its own thing, a strange, high-concept story set in a town where everyone has their secrets. Dark begins in Winden, a small, wooded town near a nuclear reactor. Teenager Jonas returns to school, having spent time getting therapy following his father's suicide, only to find the town in a state of shock over a new tragedy: The disappearance of his fellow student, Erik Obendorf. Erik is not the first child to go missing in Winden's history, nor will he be the last, and Jonas and his friends soon find themselves on the edge of a mystery that spans generations is a quirky spontaneous heart rendering drama, dense with mysteries and complicated characters.
3. Sacred Games
Year of release: 2018-present
Bollywood icons Saif Ali Khan and Nawazuddin Siddiqui star in this dark thriller. The story plots on a cynical Bombay police Officer who gets an anonymous tip that might help him capture a powerful criminal overlord. However, the two soon find out that the game they engaged in is part of a larger scenario, which expands way beyond their city.
Sacred Games is instantly captivating,with a glorified cast. The cat-and-mouse premise might seem a bit outdated at first sight, but the series keeps things unpredictable and dazzles viewers with exciting twists.
Season 2 has been released recently, and as you already know, all the episodes are released at once, so as to hook you up with the flow. There were many puzzles that were left unsolved before dying that Sartaj solves in the next season. The series has a solid story arc with an amazing beginning, character conflicts, and an amazing finale.
4. The Umbrella Academy 
The Umbrella Academy has a talented cast and improbably add up to a series full of humor and compelling drama. And, refreshingly, the members of the academy don't really rely on their powers very much. It's strangely both the focus of the series and something taken casually in stride, like the fact that the kids were raised by an android mother and looked after by a talking chimpanzee butler. Anything is possible in this show, and yet those anomalies are presented as nothing more than subtle quirks.
It's frankly difficult to think back to how everything began in this crazy show after having buzzed through its 10 episodes, because it's so full of layered narratives. Don't look up spoilers, cause knowing less is more. As a superhero-oriented TV show, it gets everything right.
5. Narcos
There have been many drug crime dramas we have been glued to in recent times, Breaking Bad and The Wire naturally being the first two that come to mind. However the events of Narcos, as crazy as they may be at times, are based on the true story of the Medellin drug cartel and how Pablo Escobar is pretty much responsible for bringing drugs to America. The show adds to the feeling of authenticity by constantly interlacing it with actual news footage from the time reflecting the turbulent era of America in the backdrop, as well as clips of the real Pablo Escobar. Brazilian actor Wagner Moura dominates every scene as enigmatic drug kingpin Pablo, managing to convey his menacing nature without being melodramatic. Also, the music composition is absolutely mind boggling, and gives another essence of that mafia era.
Hence, these were just a few, however, there are many more to watch. Meanwhile, you can take a peek at some of our web series specific tees here.
https://www.beawara.com/collections/graphic-t-shirts-for-men