Top 10 Gift Ideas This Diwali
Posted by Sourodeep Sinha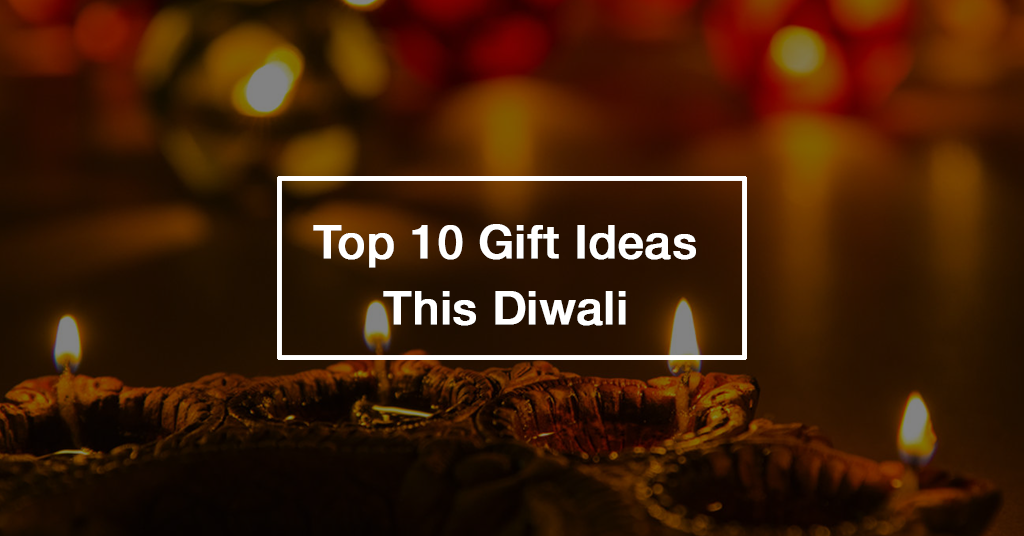 Diwali is one of the most awaited celebration every year. Right from young to aged, the good over the evil is cherished, with plenty of good vibes and hopes over despair. 
Now, showering your love and appreciation becomes difficult when you fall in the trap of that confusion as to what would you gift. In order to demolish such confusions, we are here to guide you with a small list of items that are easily available and convenient to gift on this festive occasion! Let's explore them. 
1) Hanging Lantern Candle Holder
Lit your interior decor with this exquisite hanging lantern candle holder. Its unique appearance will make any garden or kitchen standout. The best thing about this expensive looking pretty little thing is that it is pocket-friendly.
This beautiful lantern is made of iron and thus, will become a part of your decor for a long time. Moreover, it comes with an wooden shelf giving it a more sophisticated look. The entire gift set comes with a lantern, wooden shelf and one candle. So, grab this one and light up your besties world this Deepavali. 
2) LED Tea Candle Lights
Diyas have always been the traditions of the trade, exclusively when it comes to Diwali. But, it is slightly risky for your pets and kids/children, because of the oil spills and direct fire. In order to curb that, we suggest gifting LED Tea Candle Lights. This will emit the same flickering effects, and has a great longevity. Henceforth, you can easily buy plenty of these for yourself or gift someone.
3) Aroma Oil Burner Lamp
Who doesn't like a good smelling home? And when it's done through all things natural then its cherry on top. This Buddha shaped oil diffuser is made of ceramic and looks like any other Buddha head from afar.
But, the real magic happens behind it where it has a cavity for lighting a tea light and just above it is the oil burner. So, say goodbye to those artificial room fresheners and sprays. Not only it purifies the air, but, can also be used a regular living room decor item. Thus, spread some positive energy among your dear ones with this Diwali gift.
4) Hand Made Chocolate Hamper
Who doesn't love chocolates? Especially when they are handmade. You can customize an endless variety of chocolate flavors as per your friends and families taste. There are plenty of online e-commerce portals where in you can easily order by sitting at your home, and get it delivered to PAN India. 
So treat people's taste buds with delicious chocolates. Moreover, you can also opt for sugarfree, low fat/low cholestrol assorted chocolates for those who are health conscious. After all, no festival is complete without sweets aka 'Kuch meetha hojaye!'
5) Gold/Silver Coins
Silver and gold has always been considered precious and auspicious when it comes to Diwali. It is believed that on the day of Dhanteras, purchasing something metallic, brings prosperity to health and wealth, fetches good luck to the ones you gift. 
Furthermore, it is assumed to keep negative vibes at bay. Thus, shower some fortune and prosperity on your beloved people by gifting them silver or gold coins of your choice.
6) Assorted Dry Fruits
Are you In a hurry and can't think of anything to gift ? This is an ideal evergreen gifting option, which still works out as a time saver. Yes, obviously, who doesn't love Dry Fruits? It might not be a luminous gift unlike the rest of the items mentioned, but yes, Dry fruits can last forever, rest you already know its taste and health benefits ;).Also, this is an ideal gifting option for your fitness freak and diet conscious friends.
7) Sky Lantern
While browsing insta/facebook, you might have noticed a lot of hashtags, consisting of light, lantern keywords, and also beautiful filtered posts with colors. Now these are sky lanterns, held passionately for that Deepavali lightning feels. Considering this as a gift, these are the best in class gifts for your loved ones. 
Also, called the Chinese lantern it is made up of colourful papers.
When lighted it turns into a small hot air balloon with an opening at the bottom and ready to let go in the sky. Also,ditch those harmful crackers which are bad for the environment and ignite few of this eco-friendly alternative.
8) Toran
Give this exquisitely designed hanging metal Toran as a gift to your dear ones. It is believed that if it is tied to the entrance of your home or office, the evil and the negative gets wiped away in a jiffy. 
Also, this toran comes with a longer lifespan than the traditional floral toran. Let this gift of yours, bring out a sheer hope of positivity to your dear ones. 
9) Diwali Pooja Thali
Gift this silver plated pooja thali to your close circle and make their festival more divine and pleasant. This elegantly designed plate comes finely packed in a red velvet box.
It comes with some of the most wanted Pooja accessories like a bell, diya burner, incense stick holder, kumkum Katori and a panchamrut set with a spoon. 
10) Gift Vouchers
Still can't decide what to give away this Diwali? The last genuine option that has always been a life saver since ages, is gifting out a merchandise or website  specific gift vouchers, so that they can get something of their choice at a later stage. 
Cause after all, gifting someone their freedom to buy, is something commendable always, especially when you are utterly confused with too many options.
Oh and yes, do keep an eye on our website,for spectacular new collections and personalized items to be launched on Diwali. Till then take care, and see you in our next informational blog!