Upcoming Indian Movies That Are A Must Watch
Posted by Sourodeep Sinha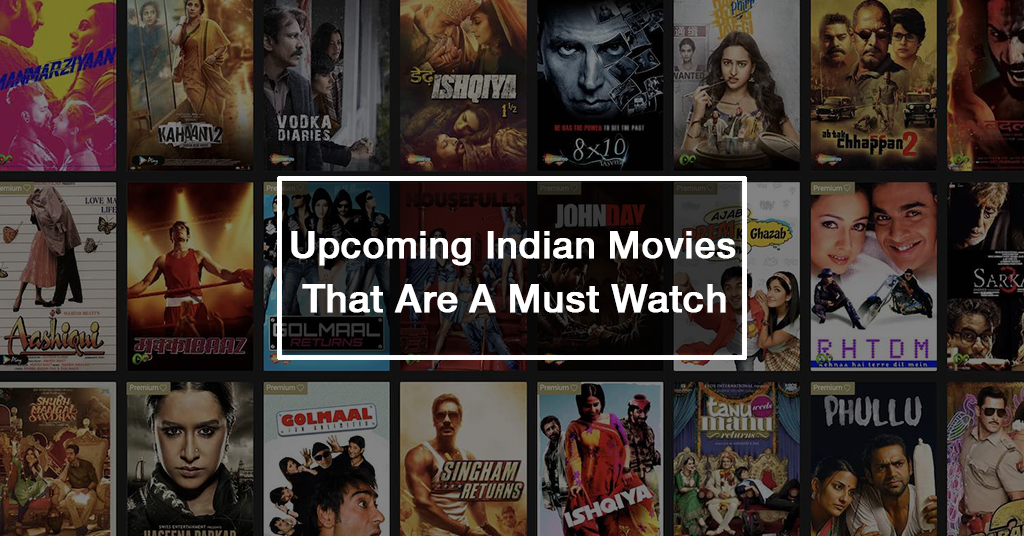 No matter what addiction we go through, addiction for movies are indigenous for most. Doesn't matter how petite a movie can be, it's always a treat to your eyes. 
As we are at the end of an year, let's kick start with some of the favorite movie parts and singles that we all are craving for exclusively in the world of Bollywood! 
1) Dabaang 3
It all started in the gully areas of UP, where police officer Chulbul Pandey (Salman Khan), made things righteous with his wits, sweetness and an actionable ending, hitting the notorious criminal Chhedi Singh (Sonu Sood).
As per the trailer, we now know, this time, it's the debut of one of the renowned action packed star Sudeep Kiccha, against Sallu. Probably, this movie is going to be a massive hit, and we all are expecting it to watch on December 20. Let's hope I am able to grab first day first show of the same ;)
2) Mardaani 2 
Rani Mukherjee is back with a bang locking horns with the devil incarnate, a young & remorseless serial killer who is raping & murdering young women. Mardaani 2 is going to be another action packed hustle, that is going to be a much watch this December on the 13th. 
After a recent incident of such heinous crime, once again, we feel, women safety is still at stake in our country. As an author of this blog, I believe, the treatment given to rapists in the movies, as well as outside countries, must be implemented here in India ASAP. 
3) Bhoot Part One - The Haunted Ship
We all know, ghost stories have always been alluring when it comes to Hollywood, however, there has been some convincing haunted scenarios in Bollywood too, like 13B , Phoonk 2 and much more. 
Now, if the national crush of India decides to jump onto a horror movie, then obviously it has to be something concrete!!
Bhoot is an upcoming 2020 Indian Hindi-language horror thriller film directed by Bhanu Pratap Singh and jointly produced by Karan Johar, Hiroo Yash Johar, Apoorva Mehta and Shashank Khaitan. It is based on a true accident that took place in Mumbai, and tells the story of a couple on an abandoned ship lying static on a beach. Already getting goosebumps on this! 
4) Sooryavanshi 
After Mission Mangal & Housefull 4, Akki is all set ablaze the Box Office this 2020, with his upcoming hit Sooryavanshi in the mid 2020. It's also known that, we will able to see a cameo performance of Ajay Devgan and Ranveer Singh at the climax scene. For the first time, these three actors will be seen together on silver screen. The plot is yet to open up, let's wait for the right time to unlock. 
Also, it's a tie up with Rohit Shetty, so there has to be a level of expectation for we the viewers. 
5) K.G.F 2
After receiving height bounding positive response from KGF : Chapter 1 , Action Star Yash is all set to release chapter 2, of K.G.F. It will be released in its original Kannada language, and will be dubbed to other regional languages. It will be a sequel to the events of chapter 1. 
In 1st part, the narrator concludes that Rocky intentionally chose KGF as the site to assassinate Garuda, in order to earn the will of an "army of people", the slaves, before he seized KGF to his control but still there are people who are waiting to acquire the throne and how Rocky will face them as one man army and why he was given a death warrant by Prime Minister Ramika Sen will be shown in Chapter 2. 
Here are some of the awaited throbbing movies that we all are gonna grab popcorns for sure ;) Do you also have anything to add ? Let us know in the comment section.